When looking to purchase a home, the primary goal of any buyer is to successfully purchase a home for the best price. In today's competitive market, we not only regularly find off market homes through our network but help clients purchase their homes under market value.
As realtors who also build homes, we provide buyers with a detailed written analysis of the disclosures of a home to identify any potential issues.

Due to our volume of sales, we have mortgage relationships at all major banks that can provide the best rates on loans for each buyer's specific situation.

As Bay Area natives, homeowners, and developers, our team has enhanced market knowledge within our specialized cities.  We regularly tour on market and off market homes and have relationships with the top agents to make sure our clients have the best chance of getting a home they make an offer for.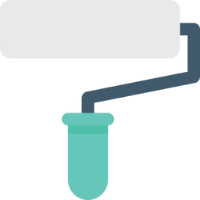 Most home purchases require some repair after purchase.  To provide a seamless and worry free experience, we provide 8 hours of free handyman services. With just a phone call, our handyman is ready to help you with any home tweaks you may need.

Along with 8 hours of handy man work, we provide an 18 point property tune up including gutter cleaning, pressure washing, smoke detector/co2 replacement, p-trap deodorizing, dryer vent, range hood, water heater flush cleaning to make sure your new home is move in ready and worry free.

As local real estate developers, we have developer pricing with many local vendors. More importantly, we have worked with these vendors and sub contractors for several years, so we feel confident in their integrity. They are responsive, trustworthy and prioritize our clients' before others. There is no markup or fee from any contractor who works with Kei Realty clients; all savings are passed on directly to the client.

In the rare case that something with a home's system fails, we provide a Home Warranty Plan that covers the home for 1 year after purchase.
Feel free to contact us to chat about how we achieve the best results for our Buyers!

Sorry we are experiencing system issues. Please try again.