March Inflation Figures:
On Wednesday, the much-anticipated March inflation figures were released. The overall inflation rate saw a significant drop from 6% to 5%. However, the "core" inflation rate, which excludes the volatile food and energy sectors, experienced a slight increase, ticking up to 5.6%. These diverging numbers have led to different interpretations among analysts and investors, all eager to predict how they will influence the Federal Reserve's policies.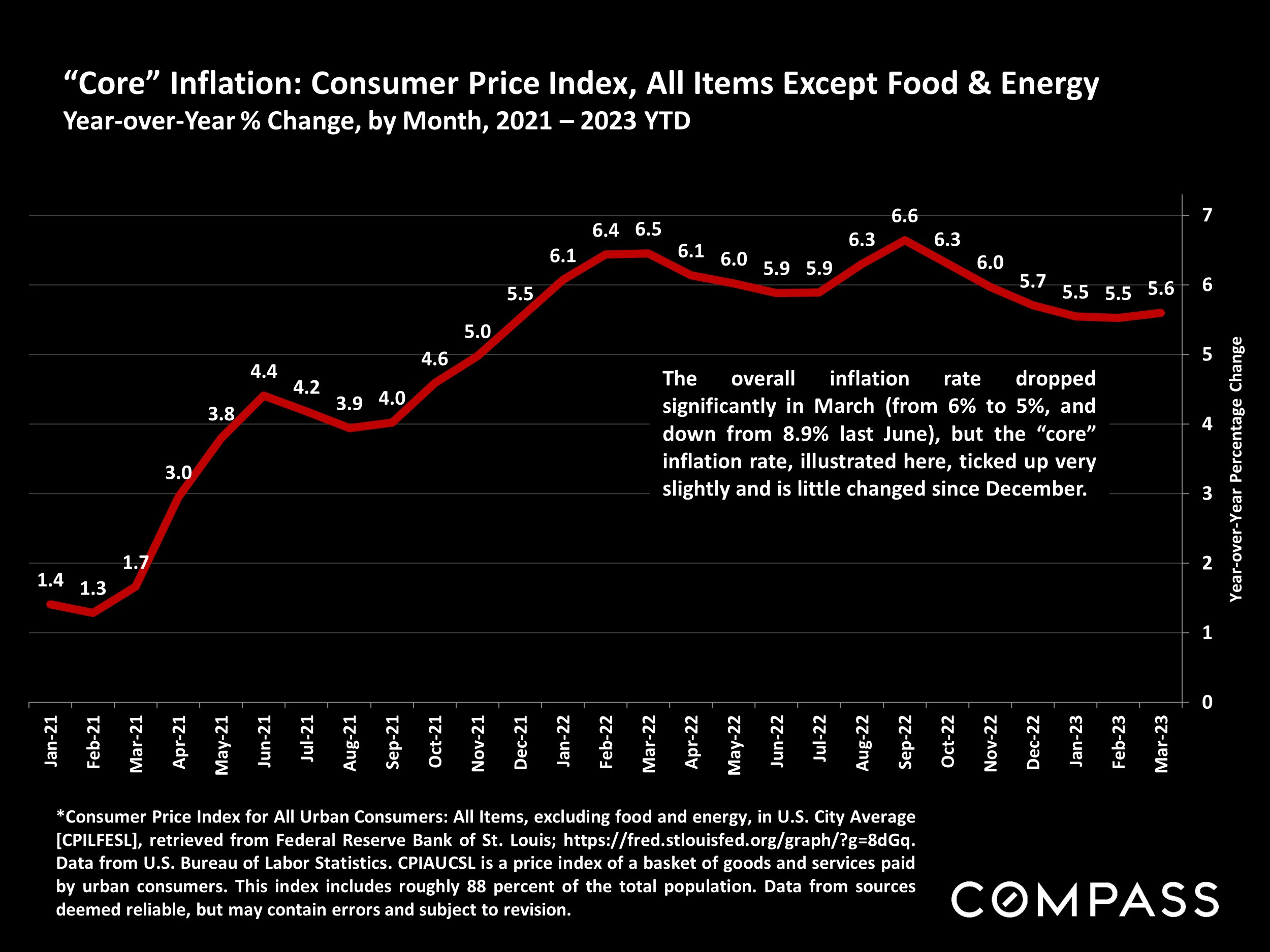 Interest Rate Charts and Volatility:
Interest rates have been notably volatile for the past five weeks, but they experienced a downturn following the release of the March inflation data. This fluctuation has prompted further debate on how the Federal Reserve might respond to these developments.
Mortgage Interest rates since the collapse of Silicon Valley Bank have been trending lower as the market anticipates less interest rate hikes and lower 10 year treasury yields for the foreseeable future.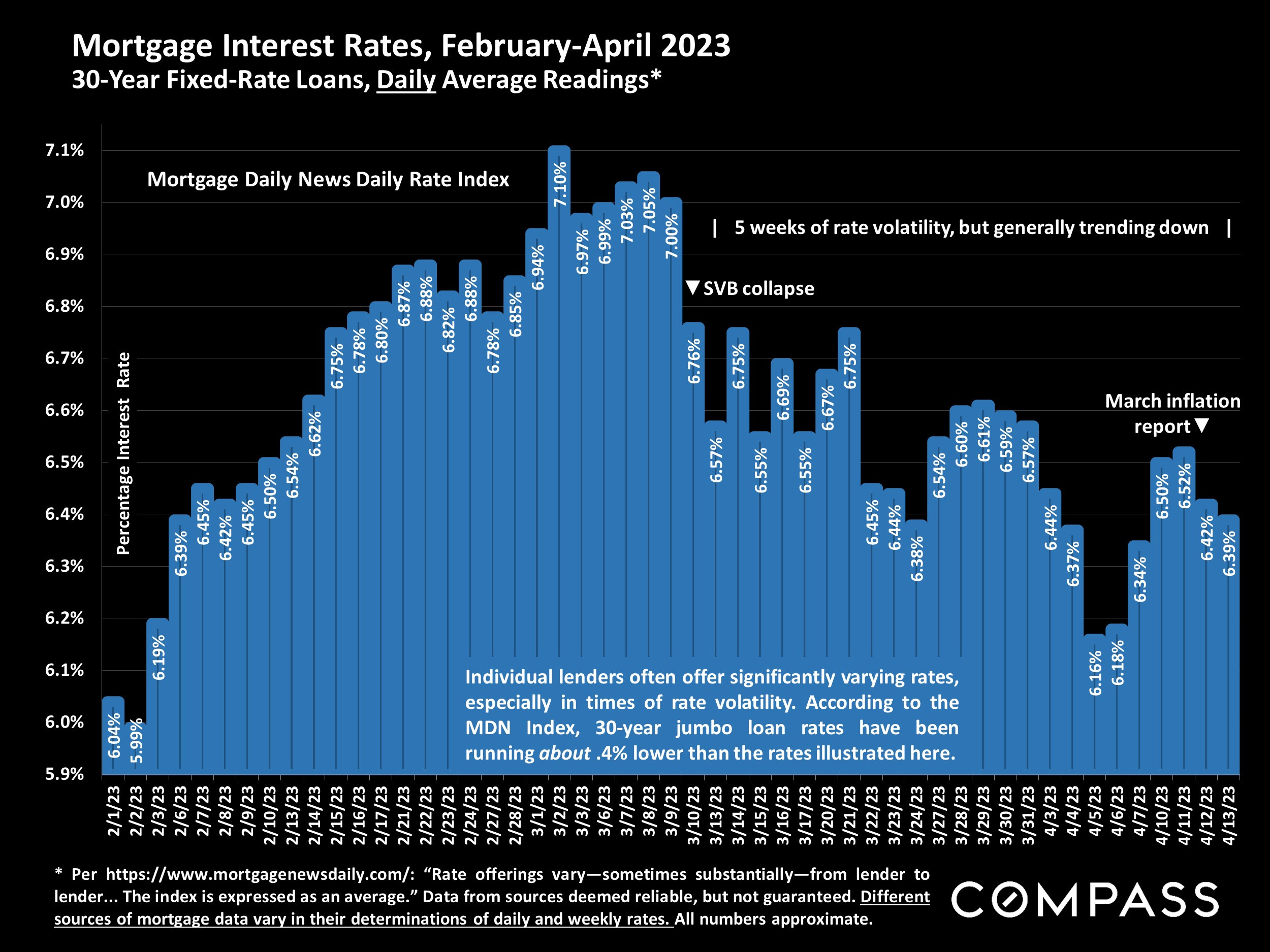 Stock Market Response:
Initially, the stock markets appeared unenthusiastic about the new inflation figures. The Dow Jones Industrial Average, S&P 500, and Nasdaq Composite all recorded small declines on Wednesday. However, by late Thursday, they managed to recover from the earlier losses and ticked back up into positive territory.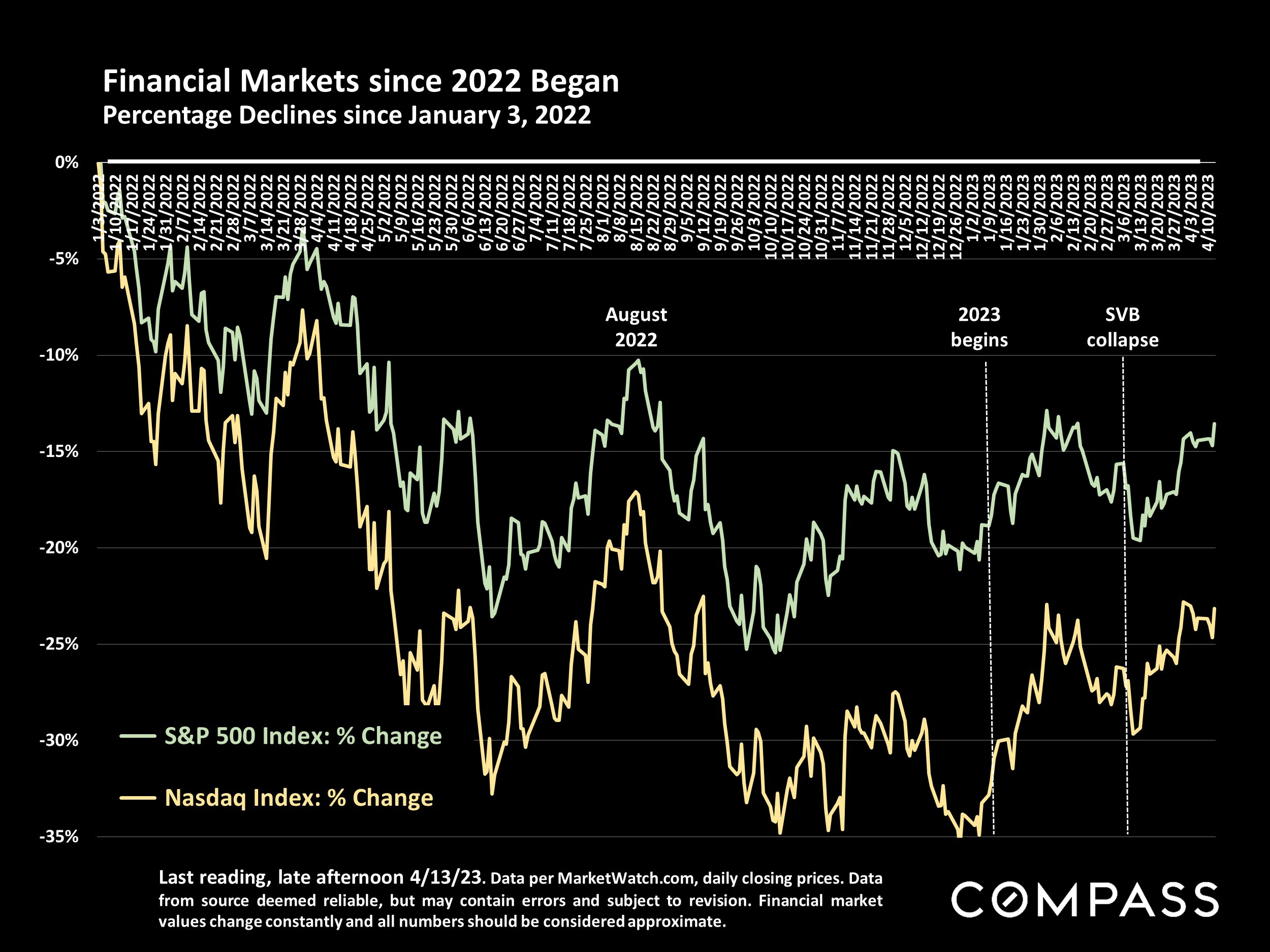 Santa Clara County Median home prices
Median home sale price in Q1 2023 has been down about 14% from Q1 2022, but up 7% when comparing home sales from Q1 2021.
We have seen a strong uptick in the market with multiple offers on most turnkey move in ready homes, especially in the $1mm-$2mm price range.
Conclusion:
The release of March inflation figures and the subsequent impact on interest rates caused mixed reactions among analysts, investors, and the stock market. While the overall inflation rate's decrease seems like a positive development, the slight uptick in core inflation and the ongoing interest rate volatility have left room for speculation on the Federal Reserve's next move. Despite initial stock market declines, a rebound by the end of the week indicates that there is still optimism in the market.
The real estate market appears to be experiencing a resurgence in demand for turnkey homes in the $1mm-$2.5mm price range. We will continue to keep an eye on these trends and potential policy shifts to help make informed decisions. Feel free to reach out to us with any questions.